A modern customer service organization should be built on modern technology instead of "old fashioned" monolithic hardware. Using an open, standards-based SIP contact center solution, you can drastically reduce architectural complexity and establish a foundation for innovation.
Below is a 1950 Admiral TV. It still works but would you want this to be your primary portal to the world? What kind of visibility would you have with the slow scan, no color grainy images. There is no difference between this analogy and what some companies have for visibility into their own customer base and customer experience. Make sure you read the News Flash at the bottom of this post from BillCookCX.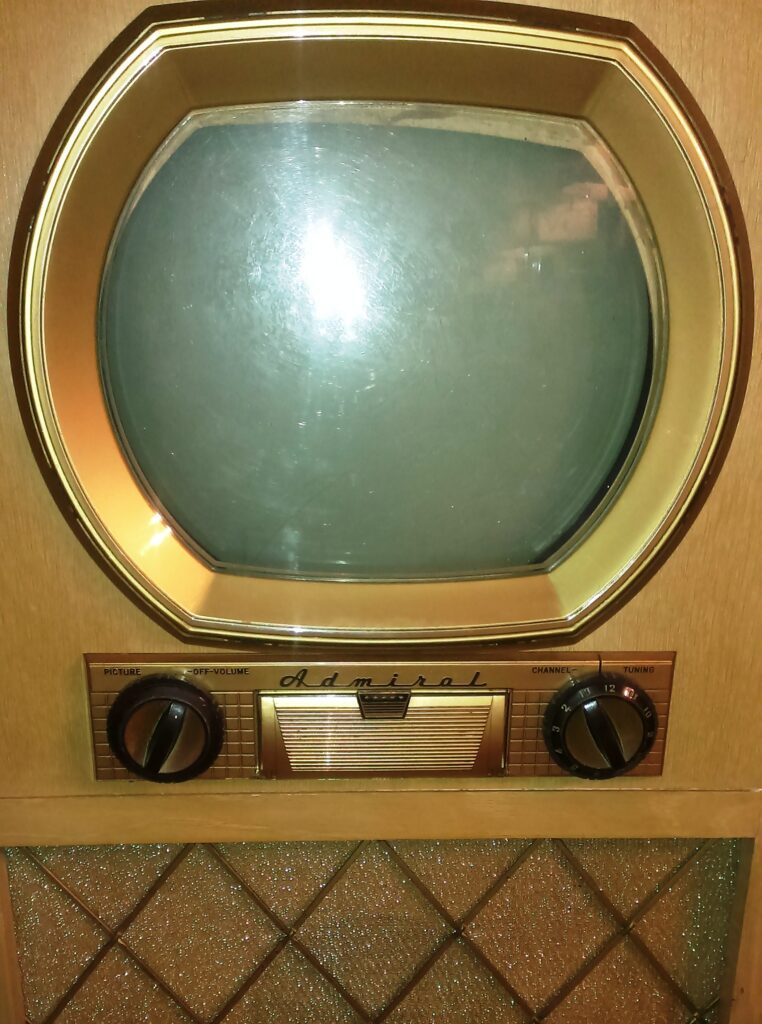 Putting it very Simply
It costs five times more to find new customers than it does to keep existing ones. Providing excellent customer service while driving operational efficiencies is a key part of your company's strategy. However, you can't accomplish this with an outdated hardware-based call center infrastructure. This technology increases support cost, business continuity complexity and cost, and cannot support a more effective and efficient customer service operation. A software-based contact center will enable you to virtualize resources across your customer service chain – front office, back office, and branch offices, both internal and outsourced resources. This allows your business to use of economies of scale to drive efficiencies and customer satisfaction. The new, standardized and simplified software contact center will also reduce the Total Cost of Ownership of your customer service infrastructure. It supports simplification of the telephony environment through a service-oriented architecture and will deliver against your enterprise architecture strategy whether in your data center, a hosted environment, or a cloud computing strategy.
If you are doing the following then you are on your way!
1. Getting Ready for Cross-Channel Conversation
As your customers increasingly adopt new communication channels, a software-based contact center helps you provide effective and cost-efficient customer care.
Instead of treating these digital channels as independent, siloed interaction points, a software-based contact center lets you integrate these channels as part of the customer service strategy. This allows you to understand the full customer journey and provide outstanding, efficient, consistent service across channels to meet your customer's needs. When you provide customers with the appropriate service on their channel of choice, you significantly reduce their effort and create a better customer experience. By knowing who the customer is, what they have done on other channels and in other interactions, and understanding what they want to do, you create the perfect setting for a highly satisfied customer. This knowledge also drives increased sales. You can identify the moments when a customer is likely to defect to the competition or is primed to actually make a purchase. By reaching out to the customer at that key moment of truth, you can capture revenue that would have gone unrealized or to a competitor. You can also tap into the power of the social Web for cost savings. When you supply an answer to a customer query on a social channel that answer has been disseminated to potentially hundreds of thousands of others who might have that question and now do not need to contact you. Providing excellent service in such a public way is also outstanding marketing, driving the perception of your company as responsive and easy to do business with into the minds of thousands of consumers.
2. Increased Efficiency Through Virtualization of Resources
The most obvious use case for virtualizing your customer service operation through a software-based contact center is to make use of economies of scale. It may be cheaper to find resources in remote areas. Having multiple locations is also good protection from local power outages, floods, or other hazards. As a result, many companies have a number of locations in their country or across borders. Typically these operations work independently of each other. At the network level a percentage of work is allocated to each location with limited ability to make swift changes when needed. By adding intelligence to the distribution logic and by simplifying and standardizing the infrastructure, resources can be easily shared among locations. Work is allocated based on employees' real-time availability and skill profile instead of by geographic location or architectural considerations. Based on our work with over 2,000 customers, by virtualizing allocation capability and utilizing one shared pool of resources, you can increase productivity by up to 15%. You can include an outsourced operation in the common platform. The typical ways of working with outsourcers, determining utilization by performance metrics and delivering work with a static mechanism creates a disconnection in the customer experience, efficiency, and quality of the customer service operation. This is where virtualization offers exciting opportunities.
When outsourcers operate off of the common platform, consistent KPI definitions and information storage simplify reporting and analytics since you no longer have to consolidate data from different sources and different formats. By extending your quality assurance processes to the outsourcer you can assess and manage quality and not just SLAs. By creating one virtual pool of resources using a common skill repository you can reach any employee, anywhere in the organization. This drives efficiency with economies of scale as well as enabling you to find the right employee right away, which reduces transfer rates, decreases average handle time and reduces the effort your customers need to get their issue resolved.
3. Increased Control and Agility for the Business User
Customer service organizations are in a constant state of change and under pressure to deliver the right level of service. By its nature, the customer service organization has to deal with a number of variables such as a sudden increase (or decrease) in interaction volume or unforeseen events such as storms or disasters. On the "capacity side" of the equation, employees who show up late or report in sick have a negative impact on the ability to deliver on the service level agreement. To cope with these day-to-day challenges, contact center managers need to have a set of "levers" to mitigate their impact by changing overflow thresholds, mobilizing more resources and changing the way interactions are delivered to their employees by modifying employees' skill profiles.
A virtualized environment provides real-time visibility across the service chain and enables contact center managers to make use of economies of scale. As all interactions are now distributed based on a common set of business rules and skill sets, managers are now empowered to make changes in real time and have more options available to them.
4. Reduce Total Cost of Ownership
Historically, customer service operations have deployed dedicated hardware, like Automatic Call Distributors (ACDs) and Intelligent Voice Response (IVR) systems, for each location to be able to manage and control how interactions are handled. Mergers and acquisitions as well as departmental autonomy have introduced a variety of technologies, often not compatible. As a result, many of these operations have introduced silos where interactions are managed. In turn these silos create complexity in how employees and their skills are administered. The cost of making a configuration change is relatively high with many systems to administer.
Typical factors that influence the Total Cost of Ownership are:
Consolidation of ACDs/systems
Higher use of virtualization technology
Reduction/elimination of single points of failure
Less system complexity
Fewer vendors to manage
Greater business continuity capabilities reduce downtime
With a virtual, common architecture, all the provisioning and maintenance tasks are performed in a simplified and centralized architecture. This brings significant cost saving opportunities to organizations, which no longer require a dedicated technical team to maintain the hardware-based legacy equipment at each contact center location. Additionally, with Voice over IP (VoIP) adoption throughout your business, you can realize big savings by combining voice and data traffic onto a single, converged IP network.
5. Integration of Contact Center and Unified Communications
In the contact center, the concept of presence has been utilized for some time, although it is usually referred to as agent readiness. The integration of your unified communications solution (like Microsoft Lync or IBM Sametime) and SIP-based presence makes it feasible to interconnect employees from any physical location in the customer service operation, back office, and/or branch offices.
To make full use of the skills and capacity of your employees in other parts of the organization you could look at extending the concept of "presence" across these different locations to create "Enterprise Presence." It means that when needed, resources in store locations, branch offices, home offices, outsource partners, or any other location can become an integrated part of the customer experience and you further leverage your economies of scale. A software-based contact center minimizes the resources required for your employees to receive customer interactions. All an employee needs in order to play a role in customer service and sales is a computer, a desktop application with information about the customer, an IP (including broadband) connection, and an endpoint (either a software agent workspace that can handle all types of contact – phone calls, emails, web chats, etc., or a hard SIP- or TDM-based phone if only handling phone calls.)
With 'Enterprise Presence' now implemented, you can track the availability of a resource, such as an expert, even beyond the contact center without specialized software on that resource's desktop. This enables you to support your customer service operation with a large, variable pool of resources that have a wide range of skills and capabilities. An integrated approach to your contact center solution and your unified communication solution should be on your list of requirements.
6. Provision of a Single "Engine" for Business and Routing Rules
Another benefit of a simplified and common architecture is that it creates a single decision engine for all your customer interactions across all locations. As interactions are offered to the solution, it can evaluate the condition of the entire operation, such as service level and availability of employees in the virtual resource pool, and decide based on customer context such as customer value, interaction history, or predictive marketing analytics who is the best employee to deliver on the customer promise and drive a positive business outcome for your business.
Changes to the decision and distribution logic are immediately effective for your entire operation, increasing operational control and agility and also driving a consistent experience for your customers. Another element in the simplified architecture is one single repository for employee skills. All employees are administered and configured through one solution and in one place only. It means there is only one version of the truth. Employees are given a set of skills that match their capabilities, such as the ability to serve customers in multiple languages, the products they have been trained on and can help customer with, or certification they have received. Each skill is given a proficiency level in order to determine how well they master that skill. By matching customer information, statistical information, and employee skills, your customers will always be connected to the best available resource within the constraints of your service level and quality standards and objectives, no matter where they may sit in your business.
7. Support for Cloud and Datacenter Architectures
By design, customer service organizations with multiple locations have been using a distributed architecture which requires each facility to have equipment. This keeps you from taking full advantage of your datacenter or cloud computing strategy. Unlike legacy call centers where traditional ACD and PBX hardware must be located near the agents who deliver the service, IP contact center solutions can be aggregated and the infrastructure capacities virtualized.
With software-driven IP technology, the contact center equipment, software, and applications can be located in a data center separate from agent locations. This makes it feasible to virtually centralize multiple contact centers across the company, and even home agents, to effectively manage all your resources.
This dramatically streamlines the customer service operation and simplifies infrastructure requirements at agent locations, greatly enhancing your flexibility to dynamically manage contact center operations — including branch office expansion, expert contact in the enterprise, home agents, service hosting, outsourcing, and disaster recovery strategies.
8. Provision for Business Continuity
A key concern with organizational silos and distributed architectures has always been the cost of ensuring business continuity. When you manage complex architectures, it's easy to make a mistake and create an outage. Depending on the size of your business, contact center outages can result in hundreds of people not being able to handle customer requests. The customer experience is severely impacted, and you also have costly resources not being productive.
One way to mitigate that risk is by putting measures in place for resilience, such as backup equipment, but making every location resilient is a costly exercise. It can also make the time to recover from such a disaster excessive. With modern contact center solutions that utilize IP networks, it's typically easier to restore services, as data is easier to redirect over data-backup lines.
By design, software-based contact center solutions immediately notify the datacenter of an outage at a location and interactions that would normally be sent to that location will simply queue until an agent is available at one of the other locations. By applying the power of size of the virtual pool of resources, you can decrease the overall potential impact to the operation.
News Flash – Get prepared for the future because it is here!
Facebook has turned its chat app, Messenger, into a platform that can integrate third-party apps, letting people send rich multimedia messages, such as GIFs, stickers, and videos. Such a platform, which reaches 600 million users a month, also spells opportunity for businesses to better engage with customer service—and sell to—customers.
In a demo on stage at the social network's developer conference yesterday, David Marcus, Facebook's head of messaging products, showed off the customer service experience over Messenger (see above). With order and shipping information sent directly to the chat app, customers no longer have to dig up old emails or log into their accounts just to talk to customer service representatives. They'll even be able to place orders ("I really like this shirt, can I get one in another color?") over the app and confirm their purchases by hitting the big blue thumbs-up button.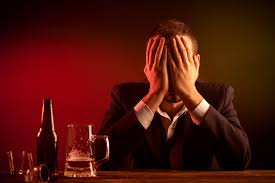 Beware of vendors that are repackaging old technology and concepts with "old fashioned" monolithic hardware. You will be trapped in the past without an opportunity to connect with the future as seen above. You will not be able to take advantage of offerings like the one from Facebook where you can integrate your contact center with your customers via Facebook for customer service and sales.
Thank you for reading this post – BillCookCX