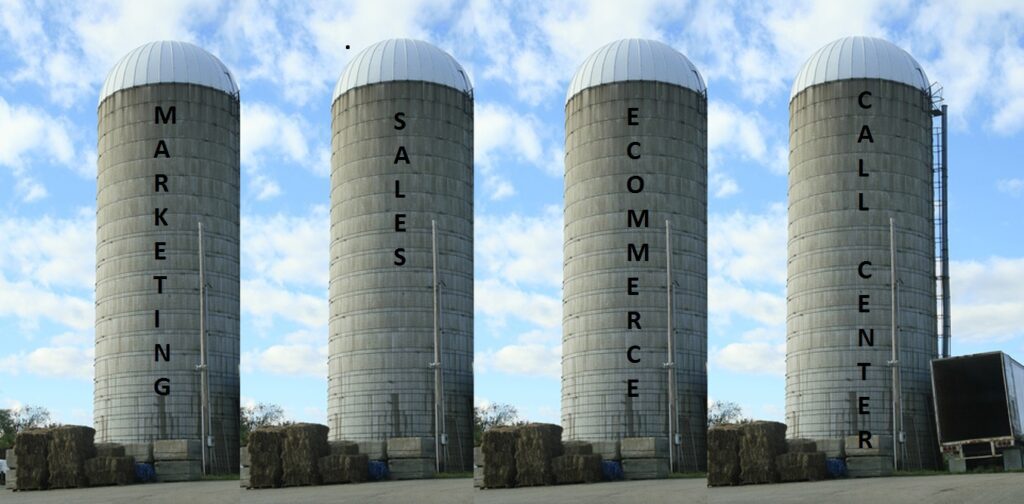 Social Media, Mobile, Web and Contact Centers are here to stay! Do your Customer Service Agents utilize the Social Media Channel or is Marketing and Customer Service operating as silos? Is the messaging via Social Media consistent with other Engagement Channels and is there complete visibility of all engagement activities for the creation of actionable data? Super Important!
We all know how difficult it is to provide quality service in a world where communicating with new channels is increasingly demanded by consumers across all industries. When we talk to different companies on how they are tackling today's omnichannel challenge, we hear over and over that they want to meet customers on these new channels, but they are struggling with how to do it in an efficient and cost-effective way.
As a result, many companies are still taking a siloed approach to managing multiple channels, setting up separate groups to handle areas like social customer service, for example. Companies that treat digital channels – including web, social and mobile – as independent points of interaction have no way to provide consistent customer engagement across all channels, and have no way to engage with consumers across the full customer journey. This silo approach is not be design. Department heads are just unaware of the damage that can be done long-term by one department making a decision and buying or signing up for a point solution. A point solution only solves immediate problems in one area of the business.
Is a fragmented approach limiting your ability to truly engage with customers?
Let's go through the three main consequences of a fragmented approach for managing customer channels and what it means to you:
1. You may be losing customers
Fragmentation can lead to lower service levels over digital channels. This causes customer effort to go up, often requiring customers to be transferred to the right people to assist them, or worse, requiring them to call back and repeat themselves. Further, you may be unable to meet customers on the channel of their choice, impacting your ability to engage customers at the right time – at the moment of need.
2. You may have a hard time winning more customers
Fragmented or siloed channels can affect your conversion rates when it comes to driving and closing sales. For example, often times companies can lose customers on the web site due to a lack of ability to engage them when browsing or shopping. Companies need to understand when to engage customers overall digital channels like the Web and social media to maximize conversions and connect customers at the right time with the right people.
3. The cost of customer service goes up
Fragmented channels lead to a lack of business agility. For example, using dedicated agents for each channel increases the cost of managing interactions and results in staffing the contact center with a broader range of distinctly skilled agents. Your total cost of ownership within each channel goes up and the overall customer experience can suffer from longer handling times and a lack of context from previous interactions on different channels.
To overcome these challenges, here are four simple tips that should be applied across all channels. Doing so will put you on the path to delivering true omnichannel conversations that keep your customer engaged:
Identify the Right Moment of need or action – on web, in app, on social
Identify the Right Resource – in-sourced or outsourced, who is best suited AND available to engage the customer
Make the Right Connection – the ability to leverage a common routing strategy across all channels is key to connecting customers with the best skilled resource to meet their needs
Make sure you get the Right View – enable agents to see the complete customer conversation with context across all channels. This goes a long way in delivering a personalized experience.
If you can see what a customer has done across different channels, you can gain a new level of insight into what they need. This single view across multiple channels allows you to construct a narrative of a customer's needs and actions. You can then use this narrative to provide efficient, personalized customer engagement in a way that will make a difference to your customers, while driving revenue and profit for your organization. Are you ready?
If interested to learn more about removing silos in your customer experience, take a look at this Forbes article: The Silo Mentality: How To Break Down The Barriers
Don't be Insulated from your Customer!
These are Antique Hemingray Insulators from 1940. They were used for insulating power lines, telephone and telegraph lines.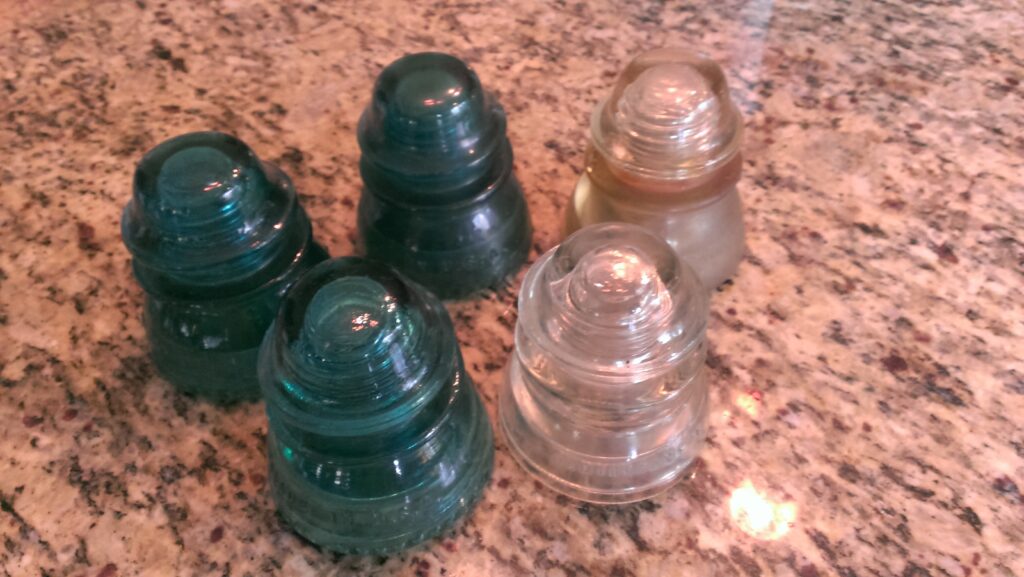 Feel free to reach out to me directly for a conversation or at a minimum I can point you in the right direction. I have been around awhile!
BillCookCX