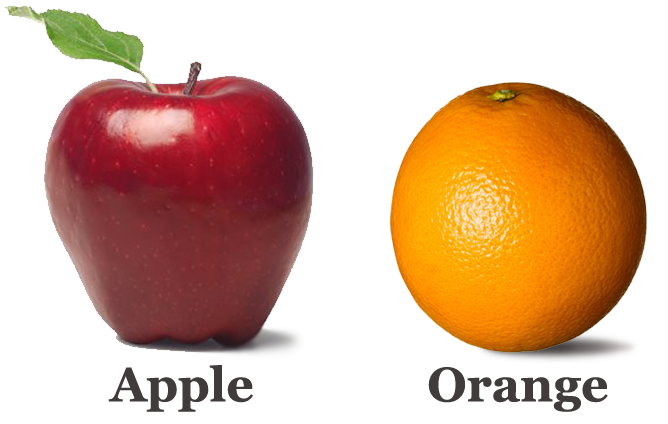 What is the difference between CRM and CXM? Can your CRM vendor do everything that a CXM vendor can do? Probably not but they will tell you they can! But how much customization, time and money will it take? And will it require 3rd party add-ons?
Customer relationship management (CRM) refers to the practices, strategies and technologies that companies use to manage, record and evaluate customer interactions in order to drive sales growth by deepening and enriching relationships with their customer bases.
Customer Experience Management (CXM) includes both the individual experience in a single transaction as well as the sum of all experiences across all touch points and channels between a customer and a supplier over the duration of their relationship.
So why the new interest in CXM?
Two factors are contributing to the drive for CXM: The shift in control from seller to buyer and the need to achieve a sustainable competitive advantage. Both of these factors seek to apply superior customer service in new ways and therefore require new thinking (along with strategy, process and technology) to achieve what has thus far been an elusive objective.
Now that there's no denying that the social communication revolution has shifted the balance of power from suppliers to customers, business strategies and information systems implemented with "control" in mind are no longer needed.
The reality is that for far too many CRM adopters, CRM has been the tool used to exercise governance, or oftentimes outright control, over customer facing staff with little regard to engaging, collaborating or satisfying customers—or designing processes and outcomes from the customers' perspective (i.e. from the outside-in instead of the inside-out). Instead, CRM software has been the application to give line of business managers visibility into staff performance—to see how many sales activities were performed yesterday, how many pipeline accounts haven't been called this week and why the forecast fell short again. In the contact center, CRM systems go so far as to employ prescriptive call scripts and decision trees so agents don't have to think or exercise judgment (and that's believed to be a good thing).
In fairness, leveraging CRM systems to measure performance and link system automation with organizational objectives is a much needed capability, but off the mark when the overarching objective of a customer-centric business strategy is nowhere to be found, and insufficient to deliver consistently superior customer service with every customer interaction.
So What Does CXM Bring to the Table?
CRM software has been successful as the customer system of record—in capturing, storing, processing and sharing data for staff management, process efficiency and business analysis purposes. But of course these goals provide little direct benefit for customers.
CXM moves the focus from using software tools to control customers and the staff that serve them, to applying technology to support a holistic customer-centric strategy and deliver relevant, personal and superior customer service in order to achieve competitive advantage. CXM technology moves the focus from data management to applying customer information at exactly the time and place it can be leveraged to better deliver consistent customer experiences that delight customers. CXM is more qualitative than quantitative with an underlying capability to making CRM information actionable and a much stronger goal toward customer outcomes.
Where CRM systems have struggled to make customer data actionable at the point and time where it can applied to benefit a customer interaction, CXM completes the information via the customer journey for a positive customer experience and measurable benefit.
In several ways, CXM is intended to deliver the last mile of CRM—the intersection of customer knowledge with customer fulfillment—and the capability to deliver that customer information across channels and devices at the exact time and location where it can be leveraged to positively affect a customer experience.
Why CX Now?
While the benefits of Customer Experience programs include repeat business, increased share of wallet, customer loyalty, customer advocacy and other measurable paybacks, the reality is that implementing CX strategies is not just a function of profit motives, but a matter of survival in increasingly competitive markets. To survive, companies must center the customer in front of all else and design products, services, fulfillment and support from the customer perspective.
CXM has made its way to the top of the CEO agenda. An IBM Global CEO Study conducted in late 2010 cited "getting closer to customers" as the #1 priority for CEOs in the next 5 years. A 2011 Bloomberg Businessweek survey discovered that "delivering a great customer experience" has become the new imperative—with 80 percent of the companies polled rating customer experience as a top strategic objective. While the concept of CXM is over a decade old, the dual impact of the global economic slowdown and the rise of social customers have collectively accelerated the strategic need for CX from the top of the organization.
Companies have also recognized business process efficiencies only get you so far. Further, mediocre, inconsistent and undifferentiated customer service is an invitation for your customers to shop their purchases with your competitors. Customer expectations are rising and it is increasingly easier for customers to switch suppliers. Customer experience objectives and programs address the business problem of commoditization by delivering a consistent and differentiated customer experience which may be the last sustainable competitive advantage.
What About My CRM Investment?
The core functions typically performed by CRM software systems aren't going away.
Customer management systems—whether called CRM or by another name—are essential as the customer system of record. These applications are needed to collect data from every source that creates customer data, segment that data into manageable data sets, make sense of the data (discover correlations, patterns, insight and opportunities) and make it available for delivery to the resource that can consume it or use it to benefit a customer interaction or other organizational goal.
The maturation cycle of advancing from customer data to customer interaction is getting more complex. Tracking customer demographics and transactional history is the starting point. Recording customer preferences, adding unstructured and social data, supporting mobile and other channels, and linking all this data so that it is injected to the right business process at just the right time to benefit customer interactions dramatically increases the complexity. In the battle for customers and the public skewing for poor customer service, CRM systems are even more essential to bring data management, process automation and business intelligence together in a way that manages this complexity and aids the customer data to customer interaction cycle.
CRM software will continue to be the workhorse that captures, churns and delivers what is needed to support CX initiatives—and further integrate or compliment new, purpose-built CX applications which focus on collaboration, communication, personalization and specific customer interaction outcomes.
CXM is less about a new software category to replace CRM and more about solving a decades old CRM software limitation of delivering the right data at the right place and completing the last mile of the customer interaction.
What's Next for CX?
CXM is still a relatively new topic certain to be mislabeled, misused and even hijacked before a common understanding is reached. And such variation will initially cause many business leaders to wonder if the whole concept is hyperbole or a potential game changer.
Make no mistake, the rewards are clear, measurable and sustainable. In a Forrester study titled The Customer Experience Quality Framework, survey respondents shared that the quality of the customer experience impacts loyalty (81%), advocacy (81%) and increased spending (73%).
Companies that succeed in delivering consistently positive customer experiences will enjoy increased referrals, loyalty, advocacy, customer share, repeat business, top line revenues and vocal advocates promoting the brand in online and offline channels. Companies that sit the sidelines will become the source for their forward looking competitors to secure net new market share.
– See more at: http://www.crmsearch.com/crm-to-cxm.php#sthash.osKJ8cZ8.dpuf
Make your investment in a CXM Solution today! Don't get stuck in the past!